Sunday, September 10, 2023
Jihad in Artsakh, the Musulman destruction of the oldest Christianity community in the world
And no one cares.
by Ferdinand III
Artsakh is an Armenian Christian community sited in Mahometan Azerbaijan. It is the oldest Christian community in the world. The genocide started last December (2022). 150.000 Christians are being starved to death by Musulman Azeris. Christian churches, schools, rectories and abbeys are being systematically destroyed. No one cares. Imagine the outrage if Christians had built walls and wires around a Musulman region, sent in a Christian army to encircle and strangle said region, and cut off all food and supplies into the area.
12/16/2022 Artsakh (International Christian Concern)
On Monday December 12th, Azerbaijan started a blockade on the roads connecting Nagorno-Karabakh to all outside resources. This is the second time they have done this in the past month and is crippling for the Armenian people "the road, known as Lachin Corridor, is the only road connecting Karabakh to the outside world," ..they also shut down the gas lines for roughly four days, causing schools to temporarily close, heat was shut off in homes, and long lines at gas stations. The blockade refused humanitarian groups from entering and the government also threatened to attack any aid that attempted to enter the territory by plane.
Genocide Watch, "The present blockade [of Artsakh] is designed to deliberately inflict conditions of life calculated to bring about the end of a national, ethnical, racial or religious group in whole or in part." The Musulman Turks murdered 1.5 million Armenian Christians from 1915-1917, a holocaust that the 'NATO country' still denies to this day. It destroyed 75% of the Christian population of Turkey, which at that time, comprised ¼ of the total population. Every vestige of Christianity from cemeteries to churches was destroyed. Christian genocide is now happening again in Azerbaijan.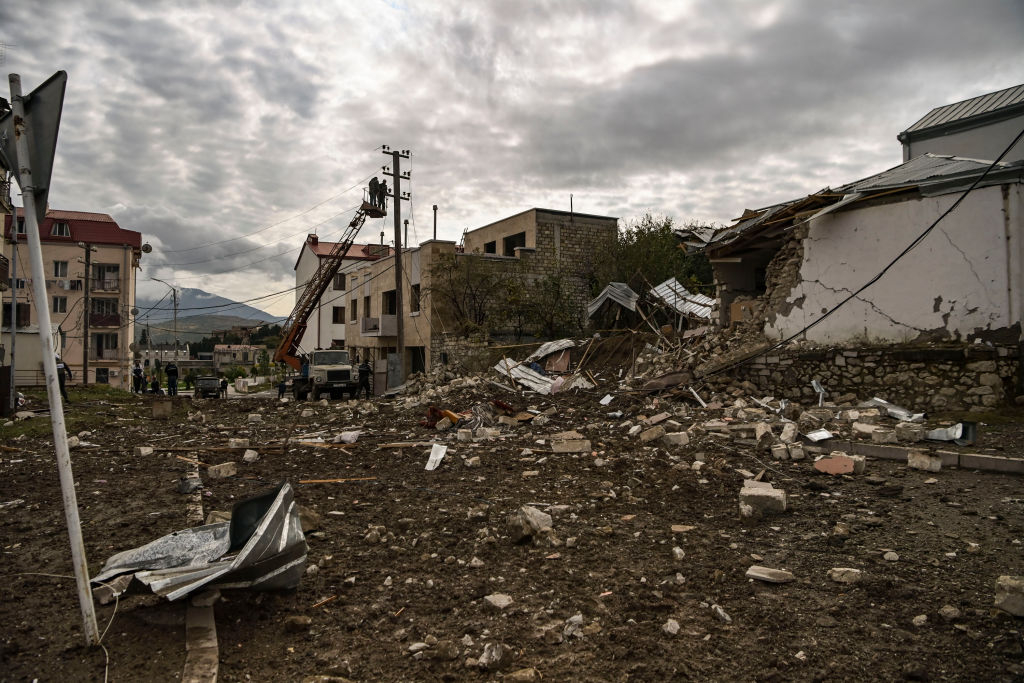 Artsakh was given to the Azeris by the Soviets under Stalin in 1923. Artsakh became an oblast (an autonomous province with its own government) with Azerbaijan. During the past century Azerbaijan has taken the other autonomous Armenian province called Nakhichevan and literally wiped it clean of Armenian Christians, by making Christian life impossible. The Azeris also destroyed all the churches in Nakhichevan, a process they will repeat in Artsakh.
None of this is on your Fake mainstream news, nor debated in your fake 'democratic' assemblies. No one cares. Artsakh Christians and Christians in general, are not worth anything in the eyes of the 'modern' secular world, especially when they are being slaughtered by Muslims.