The Totalitarian DNA of the Muslim cult. Sura 30 as an example.
Christophobic, Infidelophobic. The unHoly Trinity of Muhammad's cult.
Most of the Fake Experts, Fake News commentators, the Fake-tolerant Muslims on the Fake News, the Fake-academics (quacks), the Fake Google Phds (Muhammad's cult is peace, don't be a racist) and the fecal-littering glitterati of me-social-media (imitating Hussein Obama's collection of tomes entitled, 'Me'); have not read the Koran (Mein Koran), nor bothered to understand 1400 years of Muslim Jihad, which is on full display in the modern world, every week.
All of the 'larger' Suras are 40-50% hate speech, preaching violence against the Infidel. The 'smaller' Suras (starting after Sura 31), are likewise as violent and intolerant, though different in that they were coined (and in some cases plagiarised) before the Meccan moon cult was uber alles. Once Muhammad's cult was militarily supreme, Suras 2 to 30 make their appearance, and call for either the conversion of the Infidel or their liquidation.
In Sura 30, which most people have not read, we are confronted by a text, which taken just as it is written, is bitterly Christophobic and anti-Semitic. Remember that Al Lah means the Lord of Mecca. It does not – does not – denote the Christian Godhead. Al Lah was Baal or Hubaal the moon deity. The shrine of Baal was caretaken by Muhammad's family. This is well known to any scholars of Arab history and archaeology. For Muhammad however, the Baal cult must be uber alles so he smashes all the idols in the Kabaa shrine when his army takes over Mecca in 630 AD and relegates all other cults subservient to his cult.
As one would expect Sura 30 reviewed previously here, has nothing good to say about the Infidel, concerned as it is with the fall of the 'Roman' empire. Close to 30 % of this Sura threatens non-Moslems with destruction in this life or in the next. It is hard to make the claim that Islam is a 'religion' when 1/4 or more of every single Koranic chapter is imbued with violence against those outside of the cult.
Muhammad demands that all cults, religions and beliefs serve Baal. The English translation of 'God' in the verse below, threatening Christians with hell, is not what the original Arabic states which is Lord or Al Lah. The two ideals are vastly different.
| | |
| --- | --- |
| | Do they [Unbelievers] not travel through the earth, and see what was the end of those before them? They were superior to them in strength: they tilled the soil and populated it in greater numbers than these have done: there came to them their apostles with Clear (Signs). (Which they rejected, to their own destruction): It was not God Who wronged them, but they wronged their own souls |
The 'signs' which include all-natural phenomena are detailed in verses 19-25. Just being alive is for example, a clear 'sign' that Allah rules. This is called a fallacious tautology.
Sura 30 rejoices over the 'prophecy' real or actual, that the Al Lah moon deity would allow Moslems to defeat 'Rome'. The Eastern Romans or Byzantines saw much of their territory reduced by Muhammad's cult in the decade from 636 to 645 AD. The Levant, Egypt, Libya and Tunisia were all conquered, including Jerusalem or city of 'peace'. Attempts in the 9th, 10th, 16th and 17th centuries were also made to conquer Rome itself.
"The Roman Empire has been defeated" [30:2].
This colossal failure – military and economic – of the Greeks' inability to defeat the marauding Arabs at the Yarmuk river in 636 AD fuelled the Arab self-concept that Islam was destined to rule not only Constantinople, but Rome and the entire world. History would be much different, and a lot better, if the Byzantines had been ably led, not devastated by a century of wars with the Persian Sassanids and better informed about their Arab adversaries in 636 A.D. An Arab defeat in 636 A.D. would have confined Islam's cult of death to the beggarly and backwards Arab peninsula.
The Koranic scribblers, authors of little talent and education, attributed the success of Muslim arms to of course, the moon deity, Allah. "With the help of Allah. Never does Allah depart from His promise: but most men do not understand." [30:6]. The 'promise' is that the world will become unified under one ideology – that of Islam: "Those who reject Faith will suffer from that rejection: and those who work righteousness will spread their couch (of repose) for themselves (in heaven)." [30:44]
Faith for Muslims means Islam. Anyone who is outside of Islam is damned, "Travel through the earth and see what was the End of those before (you): most of them worshipped others besides Allah." [30:42]
Sura 30 also identifies that Islamic faith simply means a faith in Muhammad, the Allah-thing, and the Koran. This is the Muslim (un)Holy Trinity. That is all. Criticising any aspect of the (un)Holy Trinity is a blasphemy punishable by death.
In reality what does this mean besides intolerance, conformity, mind-less submission and a hatred of the Infidel?
The (un)Holy Trinity of Muhammadism means that your 'salvation' is not based on good works, a faith in humanity and free-will, or a faith in tolerance to those outside the cult, nor a faith in the Golden Rule, nor a faith in rationality and the promise of faith through reason. Moslem faith simply means the blind obedience of fanaticism to whatever Muhammad or Allah [they are one and the same] said, did, demanded and wrote down in the Koran. Moslem faith by logical deduction is the opposite of Christianity. 'Righteous deeds' in Muslim liturgy refers only to deeds which support, venerate and expand the Muhammadan cult. 'Righteous deeds' do not apply to non-Muslims. Most Westerners simply do not understand that simple fact.
The above ineluctably means that the Muslim cult will be a violent, ignorant, stupid, irrational and fatalistic grouping. Islam will rule because Muhammad and Allah said so. This is called a tautology. The highest aspiration for a Moslem is to follow the peculiarity and rigours of the Koran. This is the method of a cult, and not that of a religious inspiration. The cult will rule the world because the Allah thing has promised his 'slaves' earthly power as well as an afterlife of pleasure – at least for Moslem males. The Koran makes no mention of what Moslem women will get in the next world, [030:060 URL] "So patiently persevere: for verily the promise of God is true: nor let those shake thy firmness, who have (themselves) no certainty of faith."
Time is on the Moslem side. Allah or Muhammad said so. They, it, him or 'we' referencing the Moslem plural also said the following violent phrases against the hated Infidel in Sura 30. This includes Christians – Eastern Romans for example – who dared to 'associate partners' with Allah such as the Christian Trinity or the very existence of Christ. Christians are doomed. They have 'rejected' the unicity of Allah and his signs. The only 'Faith' is that of serving the Al Lah and his only apostle Muhammad. Polytheists are 'Zalimun' or criminals in Koranic theology, called 'wrong-doers' (30:29) as well. They are Trinitarians. Christians are derided as polytheists. Their fate is eternal damnation and torture.
| | |
| --- | --- |
| | In the long run evil in the extreme will be the End of those who do evil; for that they rejected the Signs of God, and held them up to ridicule. |
| | It is God Who begins (the process of) creation; then repeats it; then shall ye be brought back to Him. |
| | On the Day that the Hour will be established, the guilty will be struck dumb with despair. |
| | No intercessor will they have among their "Partners" and they will (themselves) reject their "Partners". |
| | Then those who have believed and worked righteous deeds, shall be made happy in a Mead of Delight. |
| | And those who have rejected Faith and falsely denied our Signs and the meeting of the Hereafter, - such shall be brought forth to Punishment. |
| | Nay, the wrong-doers (merely) follow their own lusts, being devoid of knowledge. But who will guide those whom God leaves astray? To them there will be no helpers. |
| | Say: "Travel through the earth and see what was the end of those before (you): Most of them worshipped others besides God." |
| | But set thou thy face to the right Religion before there come from God the Day which there is no chance of averting: on that Day shall men be divided (in two). |
| | Those who reject Faith will suffer from that rejection: and those who work righteousness will spread their couch (of repose) for themselves (in heaven): |
| | That He may reward those who believe and work righteous deeds, out of his Bounty. For He loves not those who reject Faith. |
| | And if We (but) send a Wind from which they see (their tilth) turn yellow, - behold, they become, thereafter, Ungrateful (Unbelievers)! |
| | So verily thou canst not make the dead to hear, nor canst thou make the deaf to hear the call, when they show their backs and turn away. |
| | Nor canst thou lead back the blind from their straying: only those wilt thou make to hear, who believe in Our signs and submit (their wills in Islam). |
| | On the Day that the Hour (of Reckoning) will be established, the transgressors will swear that they tarried not but an hour: thus were they used to being deluded! |
The Muhammadan cult is particularly focused on the Day of Judgement. Submit your will to the Al-Lah. Allah will weigh the worth of each human. The good Moslems will be rewarded. Everyone else is damned. The Christians in this Sura are blind, dumb, deaf, ignorant, and ungrateful rejecters of Muhammad's formula for 'faith'. For their errors they will be 'punished', 'ridiculed', and sent to 'destruction'. There is no tolerance, peace and love for those outside of this cult. To say so is to embark on the most ludicrous journeys of opacity and dissimulation.
The Light Ages: A Medieval Journey of Discovery, by Seb Falk. Science and sphericity.
No, no one in the Medieval era believed that the Earth was Flat. Don't be ignorant.
Secularists and Atheists, under the rubrics of various absurd philosophical categories such as 'rationalism', 'humanism', or 'post-modernism', words which mean nothing, engage in the most lurid examples of calumny when attempting to discredit Medieval Christianity. They portray the era from 500 A.D. when their beloved pagan, slave-society, war-ridden, static, technology-deficient, artless, plutocratic, largely illiterate empire of Rome, 'fell' to Germanic occupation and the light of world civilisation flickered off until magically in 1500 A.D. the 'Renaissance' and the 'Reformation' popped up, out of nowhere, and ushered in the age of science, with such scientific luminosities as abiogenesis, witch-burnings, and revisionist history where such wondrous constructions as 12th century cathedrals are disparaged as 'Gothic' i.e. post Roman barbarities. This is the basis of 'Enlightenment' propaganda.
Back in the real world, what was life really like in the Medieval period? In reality, science, technology, mechanical clocks, polyphony, the violin and string instrumentation, art, book making (and printing), book translations, accounting, blast furnaces, flying buttresses, eye glasses, naturalism, international trade, banking, agricultural revolutions, windmills, watermills, metal saws, water pumps, exotic jewelling, military armaments, all whilst fighting Muslims, Magyars, Mongols, Avars, Vikings and heretical movements, probably indicates a pretty advanced, intelligent, confident, society, one based across Europe on Christian ideals and civilisation.
As Falk points out, science was built in the Medieval era. Flying machines:
At Malmesbury Abbey, forty miles south and around eighty years earlier (ca 1250), a young monk named Eilmer had carried out an experimental flight. Inspired by the myth of Daedalus, he fastened wings to his hands and feet and leapt from a tall tower. According to the abbey chronicle, he flew more than two hundred metres, before a gust of wind caused him to fall and break his legs. He was lame for the rest of his life but survived well into old age.
So if we can believe the somewhat disapproving chronicler – who was one of the most reliable historians of his age – Eilmer piloted an experimental glider, not wholly without success, almost five hundred years before Leonardo da Vinci sketched a similar flying machine.
Computations and proper Calendaring:
And develop they did. Far from the stereotype of a stagnant scientific environment which did no more than preserve the ideas of the ancients, computists in the twelfth and thirteenth centuries continued to refine their astronomical models, with ever more accurate estimates of the solar and lunar cycles. Scholars became more outspoken in their criticism of the increasingly unrealistic ecclesiastical calendar. In the 1260s the Franciscan friar and proponent of empirical science Roger Bacon wrote, at the Pope's request, a series of wide-ranging tracts on educational reform. In the third of these he condemned 'the corruption of the calendar'. It was, he thundered, 'intolerable to any wise person, horrible to any astronomer, and ridiculous to any computist'. Bacon accepted that only the Pope could change the centralised calendar but urged him to take action on this score. For Bacon, reform of the sciences was an essential part of defending Christendom against existential internal and external threats.
Monastic sciences:
the cloister itself was decorated to reflect the breadth of monastic learning, with windows depicting leading figures of the liberal arts. The windows included classical philosophers and poets, of course, but also medical thinkers, mathematicians like Pythagoras and Boethius, and Guido of Arezzo, the monk thought to have designed the hand mnemonic for musical theory. Geometry and astronomy were represented by the totemic Greek masters Euclid and Ptolemy, … symbolising the agriculture so important to the life of the monastery. Significant recent thinkers in law and theology – Jewish as well as Christian theology – had their own windows, showing that the monks could appreciate both new ideas and the achievements of non-Christians.
Universities first developed in Europe in the 11th century:
The universities did not appear out of nowhere but evolved after centuries of gradual development in monastic and cathedral schools, catalysed by the flood of translations … philosophical and scientific works in the twelfth century. We have already stepped into the monastic schools through the work of Bede, Hermann and others. The monks in those schools studied the seven liberal arts.
rhetoric and logic; and the quadrivium of mathematical sciences: arithmetic, geometry, music and astronomy. They were further popularised in the following century by Isidore, the long-serving bishop of Seville. Isidore gave a summary of the by-then-standard liberal arts at the opening of his encyclopaedia, The Etymologies. An ambitious attempt to summarise all human knowledge, The Etymologies was probably the most popular and influential book after the Bible throughout the Middle Ages.
Bologna, we have just seen, was a centre for law, while Padua and Montpellier rapidly acquired a reputation for medical training, especially as the pioneering school of Salerno declined in importance. Paris, true to its outgrowth from the cathedral schools, specialised in the third and greatest of the higher subjects: theology. Oxford, too, focused on theology, but there the lower faculty of liberal arts was more influential than in other universities. That helped it to attract leading masters of the trivium and, especially, the mathematical quadrivium.
No one believed the Earth was flat.
In a beautifully simple text, whose four chapters together are about the length of one chapter of this book, Sacrobosco set out the basics of medieval knowledge of the universe. He drew on a range of sources…but also quoted classical poets like Ovid and Virgil. He began with Euclid's geometry, defining what a sphere is, and then described the spheres of the heavens and Earth. A consummate teacher, he built up layer on layer of complexity, explaining the varied motions of the stars and planets, the ways that day-lengths and stellar visibility depended on your location and the season, and how eclipses work.
All a myth:
We shall focus on Sacrobosco's explanation that the Earth is round. Today it is widely assumed that medieval scholars thought the world was flat, but that is a myth largely invented in the nineteenth century. It was popularised in a work by Washington Irving that can be charitably called 'imaginative history', The Life and Voyages of Christopher Columbus, published in 1828. Irving pictured his hero, inspired by 'natural genius', arguing that it was possible to sail westward to the Indies, against fierce objections from ignorant churchmen at the Spanish court. Irving's story was picked up by anti-religious writers and used as an emblem of a general conflict that they imagined was being waged between science and religion, in which a few brave individuals struggled against the suffocating power of the Church. No such simplistic conflict existed. In fact, Columbus' geographical assumptions were based on the work of a contemporary of John Westwyk, the Paris master and later cardinal Pierre d'Ailly, who himself drew heavily on Sacrobosco's Sphere.
Evidence for sphericity:
As evidence for the earth's roundness, Sacrobosco pointed out that the stars rise and eclipses occur at different times as you travel east or west. And as you travel north or south, he added, you see different stars altogether. If the earth was flat, he explained, the same stars would rise at the same time for all observers. It only seems flat, he said, 'because of its great size'. Yet compared to the firmament, it must be infinitesimally small, since exactly half of the sky and stars are always above the horizon. The seas, like the earth, must also be round, since a lookout stationed at the top of a ship's mast can see further than someone standing on deck. Also, Sacrobosco suggested logically, just as water droplets form beads on leaves, so the seas 'naturally seek a round shape'. Aristotle had one more argument, which Sacrobosco did not use: whenever we watch a lunar eclipse, the Earth's shadow on the Moon is always round
Based on sphericity one can measure circumference.
When Sacrobosco described, with his characteristic pithy clarity, how any student could carry out the calculation on a clear starry night, he cited Eratosthenes as an authority for his own estimate: 252,000 stades. Those 252,000 stades are extremely close to the correct value. Where did they come from? Not from precise measurement, but by a chain of educated guesses – that was all the Greek astronomers wanted.
There was plenty of intellectual activity in the middle ages, leading to the modern conceptions of education, astronomy, computations, geography, art, music, mechanics, and much, much more. Denigrating the past because you hate Catholicism, or cannot stand Christianity, or truly believe rather mindless and baseless propaganda, is a sure way to deracinate the present from the past and extinguish your current civilisation. Ignorance is just ignorance.
Medieval Medicine and science. No, Moslems did not invent medicine. Christians did.
From Hospitals to Surgery.
Without the Catholic and Christian 'Middle Ages', there would be no modern world. Science, mathematics, naturalism, modern botany and medicine are all derived, directly, from medieval knowledge, practicality and technology. Newton a devout Christian, stood on the shoulders of previous giants. Pope Benedict XVI, ousted in a Vatican coup to install the insipid globalist Pope Francis, once state that to be a Christian, was to be someone who understood real history. Sadly too many Christians and Catholics are ignorant about the past and allow Atheists and non-Christians to establish revisionist and erroneous themes. Hospitals for example are a 2nd century Christian innovation. By the 4th century Nestorian medical training centres are famous. Few know this.
Medicine is one area where the Christian legacy is disregarded or worse, degraded. Catholic historian Dave Armstrong summarises some aspects of Medieval medicine that would lead directly to its modern variant. Some edits have been added.
…"(genesis of which is the) remarkable knowledge of the biblical writers regarding germ theory, which was basically only understood in science in the 19th century.
But did the hospitals in the Middle Ages actually have any effective treatments? Yes! Monks intensely studied and experimented medicinal properties of plants. This scenario — let's not forget — produced Gregor Mendel, who discovered genetics in the 19th century, by studying peas. Healing herbs were widely available. Books of such herbal remedies were written by monks.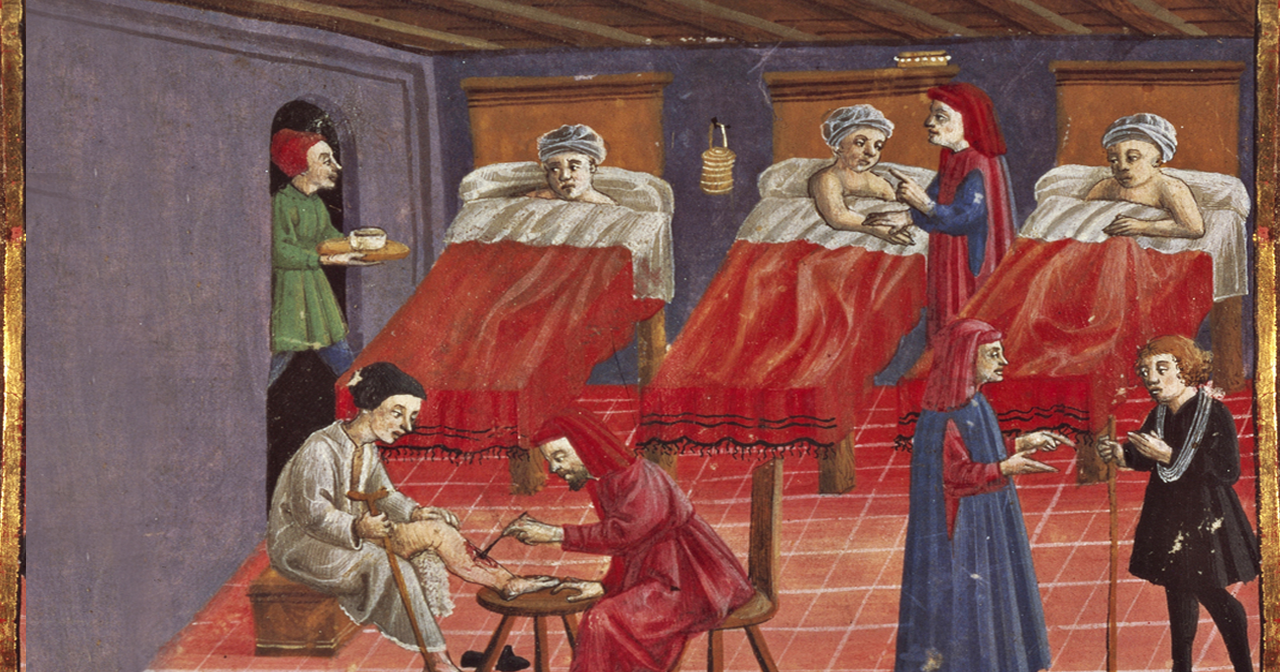 Translation of texts and curiosity to improve
In the 12th century, many medical texts from ancient Greece and Islamic medicine were translated into Latin, and the practices and treatments described therein began to be implemented. In the late 13th century, surgery — however primitive — greatly advanced and began to be practiced much more than formerly.
The practice of medicine in the early Middle Ages was empirical and pragmatic. It focused mainly on curing disease rather than discovering the cause of diseases. Often it was believed the cause of disease was supernatural. Nevertheless, secular approaches to curing diseases existed.
Evidence of pagan influence on emerging Christian medical practice was provided by many prominent early Christian thinkers, such as Origen, Clement of Alexandria, and Augustine, who studied natural philosophy and held important aspects of secular Greek philosophy that were in line with Christian thought.
Using natural medicine and extending trade routes
In exchanging the herbal texts among monasteries, monks became aware of herbs that could be very useful but were not found in the surrounding area. The monastic clergy traded with one another or used commercial means to obtain the foreign herbs. Inside most of the monastery grounds there had been a separate garden designated for the plants that were needed for the treatment of the sick. A serving plan of St. Gall depicts a separate garden to be developed for strictly medical herbals.
Monks and nuns also devoted a large amount of their time in the cultivation of the herbs they felt were necessary in the care of the sick. Some plants were not native to the local area and needed special care to be kept alive. The monks used a form of science, what we would today consider botany, to cultivate these plants. Foreign herbs and plants determined to be highly valuable were grown in gardens in close proximity to the monastery in order for the monastic clergy to hastily have access to the natural remedies.
Libraries, accretion of knowledge
The Middle Ages contributed a great deal to medical knowledge. This period contained progress in surgery, medical chemistry, dissection, and practical medicine. The Middle Ages laid the groundwork for later, more significant discoveries. There was a slow but constant progression in the way that medicine was studied and practiced. It went from apprenticeships to universities and from oral traditions to documenting texts. The most well-known preservers of texts, not only medical, would be the monasteries. The monks were able to copy and revise any medical texts that they were able to obtain.
Urban growth, Universities
Western Europe also experienced economic, population and urban growth in the 12th and 13th centuries leading to the ascent of medieval medical universities. The University of Salerno was considered to be a renowned provenance of medical practitioners in the 9th and 10th centuries, but was not recognized as an official medical university until 1231. . . . the Universities of Paris (1150), Bologna (1158), Oxford (1167), Montpelier (1181) and Padua (1222), extended the initial work of Salerno across Europe, and by the 13th century, medical leadership had passed to these newer institutions.
Moreover, Christians who were experimenting in (primitive but notable and relatively sophisticated) scientific techniques throughout the medieval period, were responsible for a host of new medical innovations. I cite a small representative sampling:
Paul of Aegina (c. 625 - c. 690) was perhaps the greatest Byzantine surgeon, and developed many novel surgical techniques and authored the medical encyclopedia Medical Compendium in Seven Books. The book on surgery in particular was a definitive treatise for hundreds of years.
Hunayn ibn Ishaq (809-873) [Nestorian]. His monumental developments on the eye are found in his innovative book, Ten Treatises on Ophthalmology — the first systematic book in this field. He explained in minute details, eye diseases and their symptoms and treatments. He accurately described cysts and tumors and wrote about how to treat various corneal ulcers through surgery; also about how to repair cataracts.
St. Hildegard von Bingen (1098-1179; Doctor of the Church) wrote botanical and medicinal texts.
Theodoric Borgognoni (1205-1298; bishop) He developed an antiseptic approach, with wounds being cleaned and sutured to promote healing. Bandages were pre-soaked in wine as a form of disinfectant. He promoted the use of anesthetics in surgery. A sponge soaked in a dissolved solution of opium, mandrake, hemlock, mulberry juice, ivy and other substances was held beneath the patient's nose to induce unconsciousness.
The myths that atheists spread about medieval Christianity and science (including) are wild charges and simply unsubstantiated. It's the same old tired saw of "Christianity — especially when it was the dominant cultural force — was supposedly anti-science, anti-intellectual, and opposed to the impulse and "curiosity" of investigative science or any other sort of learning."
In addition to being a slander of historic Christianity (Catholicism and Orthodoxy), this is also an indefensible and reprehensible slander of the entire period of the Middle Ages. The inquiring, investigative, proto-scientific spirit of this innovative period is rarely examined in any depth or seriousness. Many atheists would rather caricature and broad-brush from a distance.
The Light Ages: A Medieval Journey of Discovery, by Seb Falk
St. Albans Monastery and the creation of the Mechanical Clock.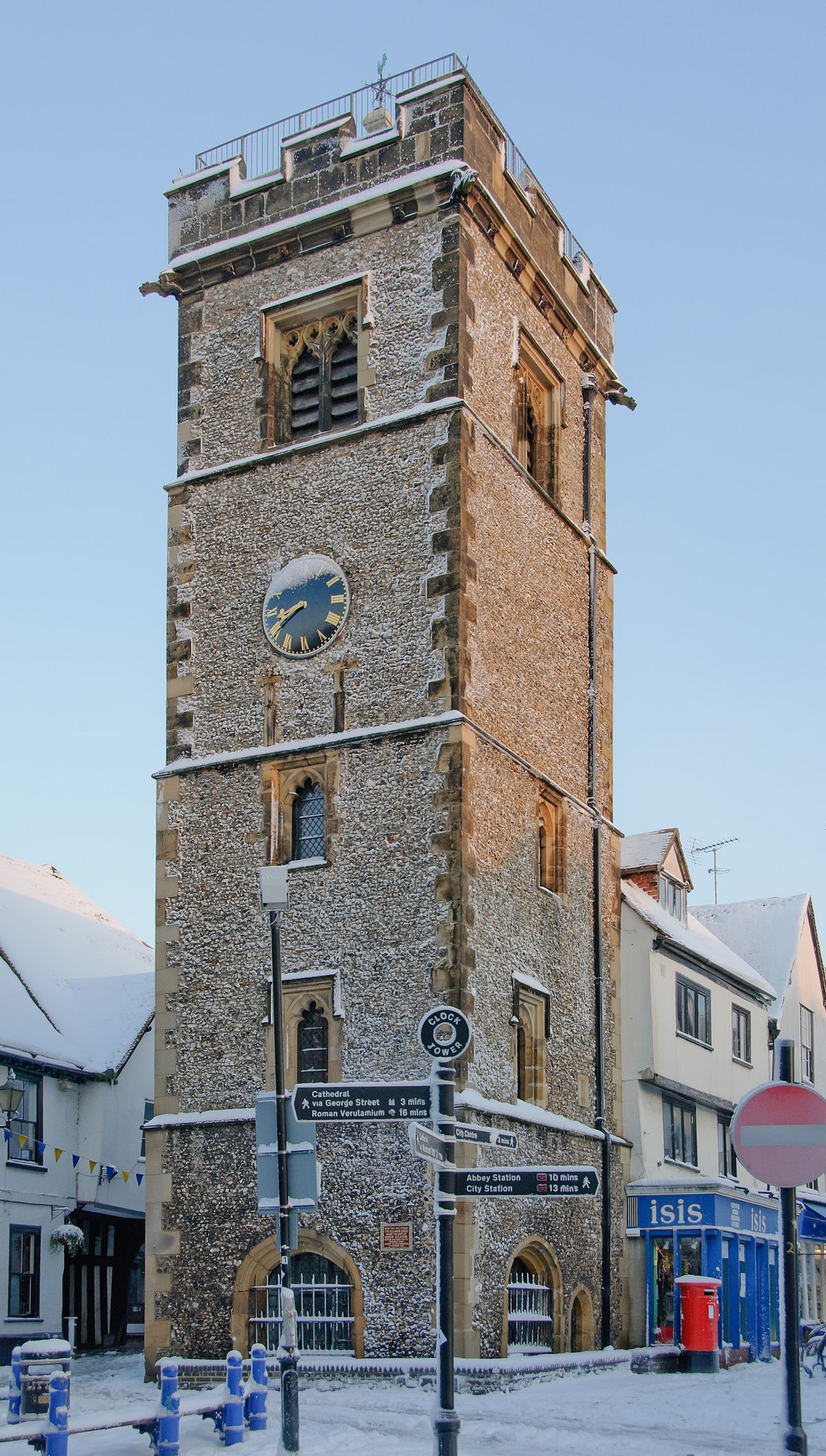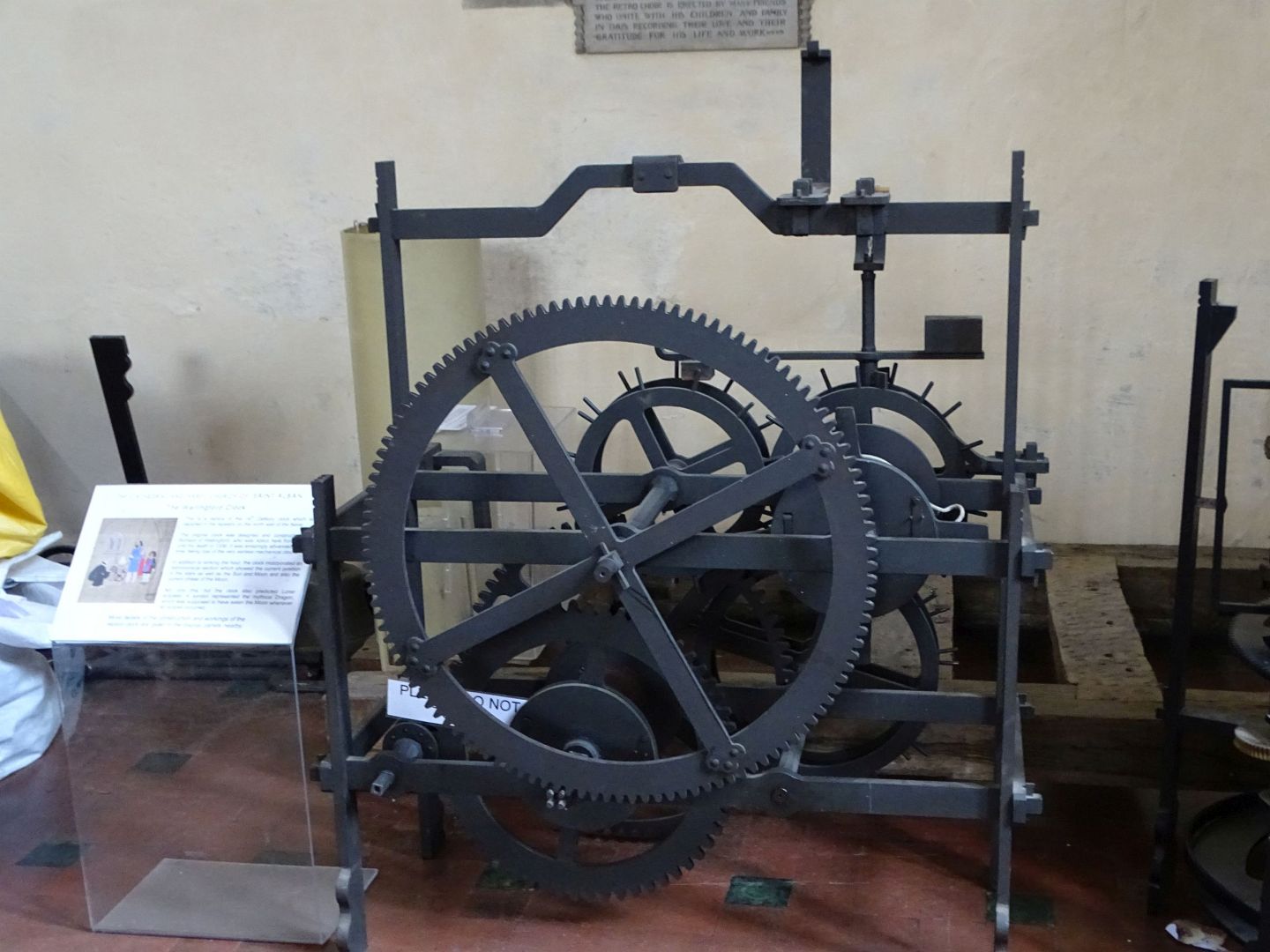 The 'Dark Ages' as a term was first concocted by Plutarch in the 14th century. The poorly named 'humanists', or 'renaissance' societies of Italy and elsewhere, looked past the medieval era, back to the Roman, to 'rediscover' 'civilisation'. This is about as intelligent as looking past Charles Babbage or the IBM ENIAC when discussing modern computing and dismissing both as 'dark', 'uninformed', and 'superstitious'. As with the modern era, the current ego and self-inflated importance of someone living off of other's travails from past epochs is astounding. If Plutarch's forebears had not fought and often defeated the Muslims for example in various campaigns including the Crusades, would Plutarch have existed?
Plutarch's utopia was anything but. The Roman empire was built on white-slavery (Do White Lives Matter?), 90% of the population would have been illiterate, close to poverty and without basic rights and freedoms; and most men would have been poor tradesmen, or employed in the army. Outside of some engineering practices, technological advance was minimal, art and writing basic and simple most of it premised on existing Grecian forms. It was a military fascism and over time corrupt, nepotistic, deranged and confused. The Roman empire was not the idyll of sophistication portrayed by 'humanist' sympathisers. It was a brutal iron-age empire, highly centralised, and only humanised by its general conversion to Christianity in 315 AD under Constantine. Plutarch, the Enlightenment, the 'sophisticated' view of Rome is and was romanticised and fairly ignorant, not based on facts, but fancy.
Back to the reality of the post-Roman world. Times change and Europe was much better off without the dead weight of the Roman empire and military to carry. Innovation proceeded aplenty, even as the Europeans fought endless wars against the Muslims, the Avars and Magyars, the Vikings and Mongols. The 'humanists' and 'enlightened' thinkers wrongly and simplistically stated that a belief in God, meant a disavowal in progress, technology or invention. This ignorant claim is rather shocking, especially from people who work to a clock or wear eye-glasses or used common household tools.
Naturalist science was created in the Medieval era, well developed by the time of the first universities (12 century):
But belief in God never prevented people from seeking to understand the world around them. Loyalty to texts and traditions never meant the rejection of new ideas. Channelling money and creative energies into religious art and architecture never restricted the range of medieval people's interests. The relationship between faith and the study of nature was – and remains – a complex one…
For medieval people, study of the world – that is, the whole created cosmos – was a route to moral and spiritual wisdom. As Isaac Newton – hardly himself medieval, but standing on the shoulders of several medieval giants – wrote in an afterword to his monumental Principia mathematica, 'thus much concerning God; to discourse of whom from the appearances of things, does certainly belong to Natural Philosophy'.
One of the greatest Christian medieval inventions amongst the hundreds that can be listed is the mechanical clock. The clock is the foundation of modern work, the regulator of time and labour, the basis of productivity and production. Only in Christian Europe is the mechanical clock invented and disseminated. It is a key – but never mentioned reason – why European civilisation begins to dominate the world by 1500. The clock allows time, effort and productive usage of both day and night to be implemented, measured, agreed upon in different locations and countries and is directly tied to naturalism, astronomy and mathematics.
St. Albans' 14th century masterpiece:
…world's most advanced astronomical clock, set on a raised platform in the abbey church of St Albans...its inventor, Richard of Wallingford to be elected abbot in 1327, though its spiralling costs meant that it was still incomplete at his death – from leprosy – in 1336.
The mechanical clock was surely the most significant invention of the Middle Ages. Imagine our lives today without timekeeping.
…..(pre-dating St. Albans) a clock at Norwich Cathedral priory, surely mechanical, and records survive from the following decade of clocks in Dunstable, Exeter, London, Westminster and Oxford. Of all these clocks, not a single fragment survives. Again, and again we will see the irresistible medieval drive to tinker, to redesign, to incrementally improve or upgrade technology. When that happened, the attraction of reusing or recycling components – and the limitations of storage space – left little material evidence. Historians are dependent on descriptions, drawings and financial records.
Instead, what defines the mechanical clock – and excludes most of the water-based devices which had been used worldwide and developed over millennia – is its reliable, self-regulating driving mechanism. (I say 'most' because water-based clockwork mechanisms had been used to power astronomical devices in China for over three hundred years).
The genius of the clock at St. Albans would have been lost except:
North (English historian 1930s-1950s) dedicated much of his career to studying and publicising Wallingford's work. The result of North's research is that Wallingford … has been recognised as the greatest English astronomer of the later Middle Ages (though he is still hardly the household name he should be). Wallingford's achievements signal the important role of monks in the story of science and remind us how religion and science went hand in hand. They also help explain why St Albans was such a centre for scientific study in the decades following his death…..
Such hour-striking is so familiar to us – albeit only from one to twelve – that it may seem trivial, but it required a clever piece of technology, which Wallingford invented: a barrel with pegs that released the striking mechanism and stopped it after the correct number of strokes. The same principles of hour-striking, as well as a strob-type escapement, were used in designs sketched out 150 years later by Leonardo da Vinci, so it seems Wallingford's ideas spread widely.
Could Plutarch or Gibbon invent a hour-striking mechanical clock? Of course not. Fat, insolent, self-absorbed, they invented nothing of note. But the monks by the late 13th century in England did invent a masterpiece of engineering – something the mythologised Romans never bothered to attempt. Slave societies don't need clocks. Societies which innovate, which have energy, which are creative, do. And the monks of England were at the forefront of engineering science. All modern sneers aside.
The corrupt Moslem-loving Communist party of America and its vote fraud machine
Dumb Joe Biden will simply accelerate the destruction of America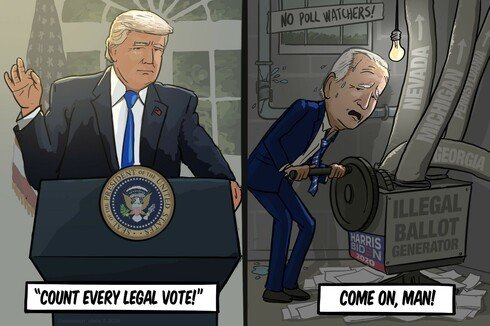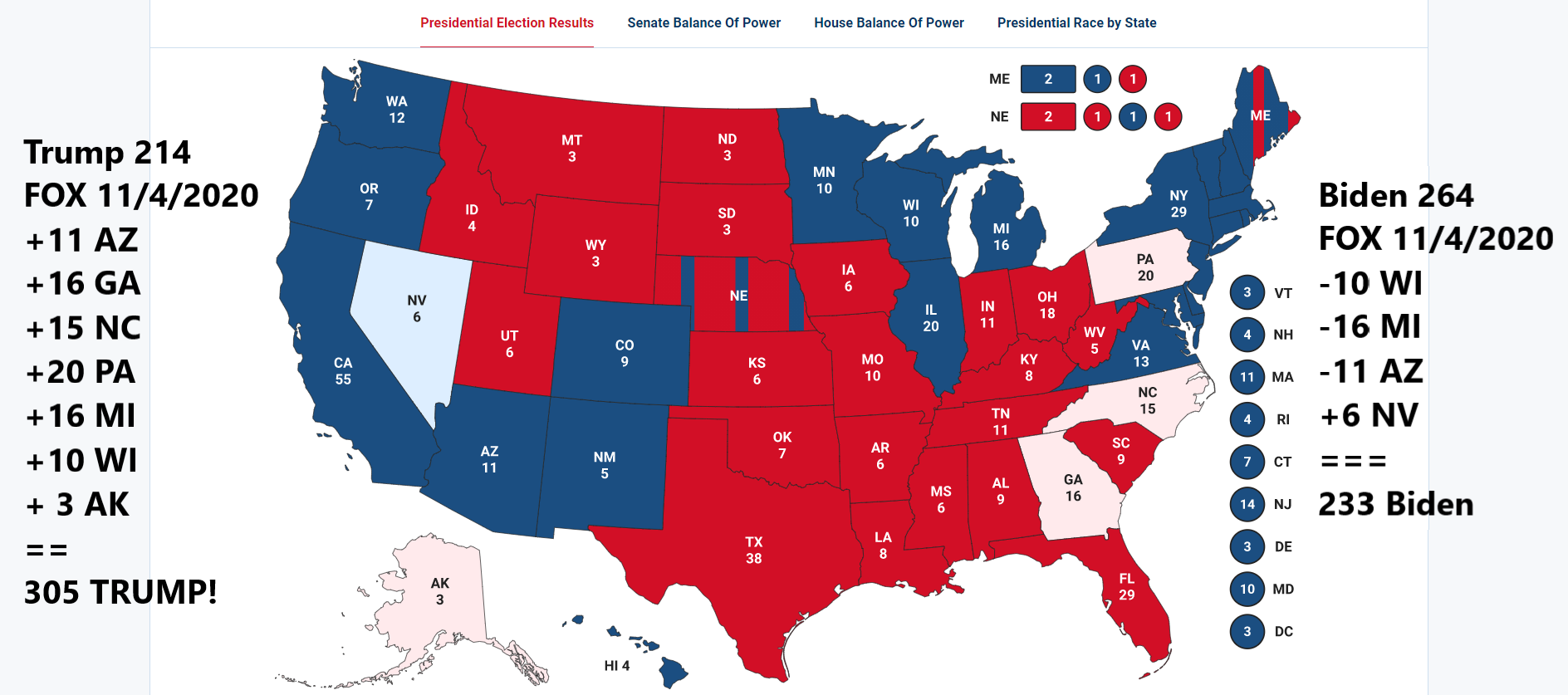 (if legal-only votes are counted)
The unDemocratic Party and its Communist-Muslim agenda, is one of the most corrupt and immoral forces at work in the world today. This party led by what can only be described as a 77-year-old criminal-mafia dumb-wit, is now stealing an election for the Presidency. The vote-fraud is so obvious and so transparent, the intentions so clear and the malice and criminality so astonishing, that even the Fake News and the usual array of sneering leftist half-wits must have trouble not believing their lying eyes. One would expect such an election in Venezuela not the USA. It is still highly likely that Biden and his Moslem-open borders-Communist enterprise will still lose. Riots, BLM, anti-fa destruction, violence, murder and mayhem will surely follow as the unDemocratic party sends its brownshirts into the streets.
The Fake News, the Communist Coup and assorted 'big brains' want the little peasant to believe that:
1-Hillary Clinton 2016: Won 65 million total votes with 8 million as fraud - her actual vote total was 57 million (2018 recount, she lost to Trump 70 million to 57 million).
2-Hussein Obama the first Moslem President 2008: 66 million votes at least 5 million fraudulent (a recount was not commissioned by the Dear Leader's royal court).
3-Dumb, criminal, child-predator Biden who did not run a campaign: 70 million??
We can assume that 15 million votes for Biden are fraudulent.
Joe Biden did not fill a living room with supporters, Trump rallies numbered in the 50.000's. Yet we are to believe that Biden received more votes than Clinton or Obama, crushing both? In what fantasy world does this play out? Does the Communist party of America (the unDemocrats) really believe that people are this stupid? Does its Deep State proxy and its Fake News propaganda outlets? Are people really this inert and insipid?
Biden's Communist Party has committed itself to opening the doors to Muslims. It is already saturated with Muslim activists, some even though they are criminals elected to Congress (Omar), many in positions of power at the state and local levels. This imitates what is going in Canada which under its Empress Trudeau, has declared an intention (during the period of Covid fascism) to import 400.000 more Muslims and Africans each year into a country of 35 million, to erase what the elite derisively call 'old Canadian stock'. Biden's criminal party has opined the same. Currently about 5 million Muslims reside in the USA (millions more illegally). This will double under Biden to about 10 million (after 4 years of immigration and family reunifications). This number will in turn double 5 years after that to about 20 million or double the current number of Muslims living in the UK. In 40 years, Muslims will be 20% of the US population and will rip apart the fabric of the US as they do in every country they squat in.
If Biden and the Communist Party win the Presidency, the decline of the USA, the acceleration of its Muslimification, and maybe its break-up is assured.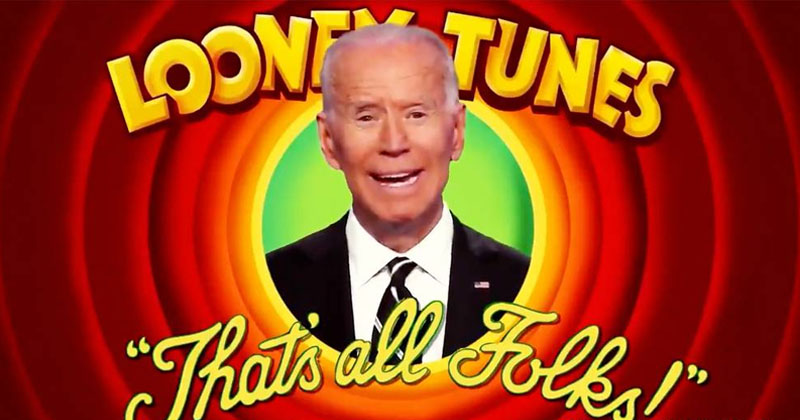 Mein Koran. The origins of the Muslim fascism. This is why they hate and war.
Western half-wits if they are able to read, might want to read Sura 8 in Mein Koran.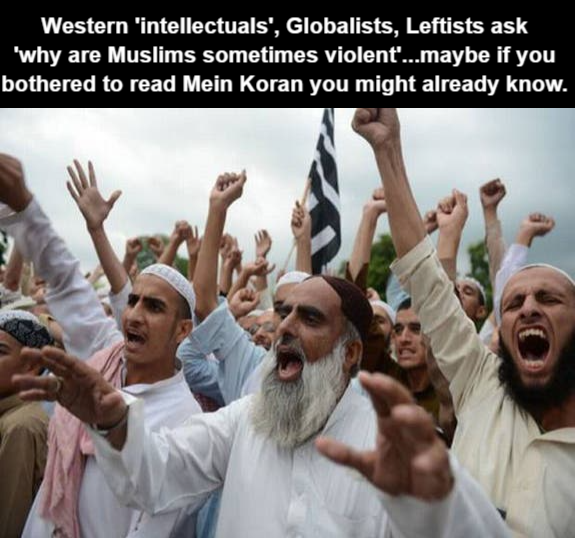 Western half-wits including most of the Catholic Church, are often puzzled by Muslim violence within and outside of the EUtopia. They usually blame the victims. So when Muslims riot in France and kill people, some half-wit 'intellectual' will blame the Crusades, even though Muslims had invaded Christian territory which was advanced, civilised and rich (Byzantium, North Africa, Visigoth Spain, Southern France), raping, slaughtering, killing and degrading civilised society, 400 years before the Crusades. Or, they will opine that the actions of the French or Americans or insert country here in recent times made the Muslim Jihad in the Eutopia and Western World inevitable and justifiable which does not explain the Muslim destruction of Black Christians in Nigeria, the Sudan, East Africa, Iraq or Syria, or the Muslim slave ownership of Blacks and Hindus, nor the current Muslim war against Christian Armenia.
Western half-wits have never read Mein Koran, or if they do, they rewrite it to fit their dogma and world-wide view which is anti-Catholic, anti-Western and increasingly racist against Whites and their civilisation. For below-average IQs, Muslims squatting on richer territories or using the science, medicine and technology of the advanced societies they conquered is somehow a 'golden age'. In this vein, the half-wits argue that the current pandemic of Muslim hate, rage, violence and war is somehow the fault of the victims. The French teacher Paty, who dared to show a cartoon about Muhammad in Paris, lost his head to an enraged, probably in-bred Muslim Ghazi and for many in the Fake News media, it was Paty and not the Muslim who was at fault.
Maybe the half-wits should read Mein Koran and accept it at face value. An example is Sura 8 – a very bloodthirsty chapter in Muhammad's handbook of hate.
Sura 8 or 'The Spoils of War', justifies the Moslem war on the Infidel including the rape of its women, the destruction of its property, the pillaging of its assets, and the taking of the 'spoils of war'. This would include any assets in Western society that the Western squatting Muslim deems fit to be Jizya, or the tax which the Infidel must pay to the superior Muslim.
The attitude and muscular intolerance of this chapter, in which Moslems are commanded to denude the Infidel of their 'spoils' and wealth is nicely summarized by the moon-deity Hub'Allah's order: He wants his share. So does Muhammad.
8:41: And know that whatever of war-booty that you may gain, verily one-fifth (1/5th) of it is assigned to Allah, and to the Messenger, and to the near relatives [of the Messenger (Muhammad SAW)], (and also) the orphans, Al-Masakin (the poor) and the wayfarer, if you have believed in Allah and in that which We sent down to Our slave (Muhammad SAW) on the Day of criterion (between right and wrong), the Day when the two forces met (the battle of Badr) - And Allah is Able to do all things.
Pretty clear. At the battle of Badr in 624 AD the smaller Moslem force was victorious against the Meccans. They took to looting the baggage train of the defeated forces. This 'revelation' conveniently justifies this post-battle plundering. Yet we are told constantly by the media and political elite that Islam is love and inter-faith understanding. Sura 8 is never quoted by these same big-brains, nor by Moslems themselves.
Out of 75 verses in Chapter 8, there are only 33 which could be classified as hate speech under existing hate speech laws in Western countries. A favourite is surely this catchy phrase 8:39:
"And fight them on until there is no more tumult or oppression, and there prevail justice and faith in Allah altogether and everywhere; but if they cease, verily Allah sees all that they do."
Verse 8:17 states that even though Muslims will kill the Infidel (a duty of Jihad); that it is really the moon deity Baal or the Al-Lah who is doing the killing. This means that the Muslim should not feel guilty or bad. He is simply a tool of the Al Lah and the moon deity is very happy killing Christians, Jews and non-Muslims. So Muslims go on and kill at will.
The Al-Lah moon deity gives Moslems full rights to kill and slaughter the Infidel. It is an obligation. Sura 8 states that Moslems must fight on until the House of War (the Infidels) is subdued. This is what is meant by 'no more tumult or oppression'. The existence of Infidels and deniers of the Allah cult is simply insufferable to the pious Moslem. The Allah-thing's commandment is clear – every human must be in bondage and submission to the moon deity, or to the cult of Muhammad.
The bubbling, boiling, raging hatred against those who do not follow the Hub'Al[lah] cult of Mecca finds a crescendo within Sura 8. The 33 which demand violence against the Infidel loser are as follows:
| | |
| --- | --- |
| | They ask you (O Muhammad SAW) about the spoils of war. Say: "The spoils are for Allah and the Messenger." So fear Allah and adjust all matters of difference among you, and obey Allah and His Messenger (Muhammad SAW), if you are believers. |
| | Disputing with you concerning the truth after it was made manifest, as if they were being driven to death, while they were looking (at it). |
| | And (remember) when Allah promised you (Muslims) one of the two parties (of the enemy i.e. either the army or the caravan) that it should be yours, you wished that the one not armed (the caravan) should be yours, but Allah willed to justify the truth by His Words and to cut off the roots of the disbelievers (i.e. in the battle of Badr). |
| | (Remember) when your Lord inspired the angels, "Verily, I am with you, so keep firm those who have believed. I will cast terror into the hearts of those who have disbelieved, so strike them over the necks, and smite over all their fingers and toes." |
| | This is because they defied and disobeyed Allah and His Messenger. And whoever defies and disobeys Allah and His Messenger, then verily, Allah is Severe in punishment. |
| | This is the torment, so taste it, and surely for the disbelievers is the torment of the Fire. |
| | O you who believe! When you meet those who disbelieve, in a battle-field, never turn your backs to them. |
| | And whoever turns his back to them on such a day - unless it be a stratagem of war, or to retreat to a troop (of his own), - he indeed has drawn upon himself wrath from Allah. And his abode is Hell, and worst indeed is that destination! |
| | You killed them not, but Allah killed them. And you (Muhammad SAW) threw not when you did throw but Allah threw, that He might test the believers by a fair trial from Him. Verily, Allah is All-Hearer, All-Knower. |
| | (O disbelievers) if you ask for a judgement, now has the judgement come unto you and if you cease (to do wrong), it will be better for you, and if you return (to the attack), so shall We return, and your forces will be of no avail to you, however numerous it be, and verily, Allah is with the believers. |
| | Verily! The worst of (moving) living creatures with Allah are the deaf and the dumb, those who understand not (i.e. the disbelievers). |
| | And (remember) when the disbelievers plotted against you (O Muhammad SAW) to imprison you, or to kill you, or to get you out (from your home, i.e. Makkah); they were plotting and Allah too was planning, and Allah is the Best of the planners. |
| | And Allah would not punish them while you (Muhammad SAW) are amongst them, nor will He punish them while they seek (Allah's) Forgiveness. |
| | Verily, those who disbelieve spend their wealth to hinder (men) from the Path of Allah, and so will they continue to spend it; but in the end it will become an anguish for them. Then they will be overcomed. And those who disbelieve will be gathered unto Hell. |
| | In order that Allah may distinguish the wicked (disbelievers, polytheists and doers of evil deeds) from the good (believers of Islamic Monotheism and doers of righteous deeds), and put the wicked (disbelievers, polytheists and doers of evil deeds) one on another, heap them together and cast them into Hell. Those! it is they who are the losers. |
| | Say to those who have disbelieved, if they cease (from disbelief) their past will be forgiven. But if they return (thereto), then the examples of those (punished) before them have already preceded (as a warning). |
| | And fight them until there is no more Fitnah (disbelief and polytheism: i.e. worshipping others besides Allah) and the religion (worship) will all be for Allah Alone [in the whole of the world]. But if they cease (worshipping others besides Allah), then certainly, Allah is All-Seer of what they do. |
| | And (remember) when Shaitan (Satan) made their (evil) deeds seem fair to them and said, "No one of mankind can overcome you this Day (of the battle of Badr) and verily, I am your neighbour (for each and every help)." But when the two forces came in sight of each other, he ran away and said "Verily, I have nothing to do with you. Verily! I see what you see not. Verily! I fear Allah for Allah is Severe in punishment." |
| | And if you could see when the angels take away the souls of those who disbelieve (at death), they smite their faces and their backs, (saying): "Taste the punishment of the blazing Fire." |
| | Similar to the behaviour of the people of Fir'aun (Pharaoh), and of those before them; they rejected the Ayat (proofs, verses, etc.) of Allah, so Allah punished them for their sins. Verily, Allah is All-Strong, Severe in punishment. |
| | Similar to the behaviour of the people of Fir'aun (Pharaoh), and those before them. They belied the Ayat (proofs, evidences, verses, lessons, signs, revelations, etc.), of their Lord, so We destroyed them for their sins, and We drowned the people of Fir'aun (Pharaoh) for they were all Zalimun (polytheists and wrong-doers, etc.). |
| | Verily, The worst of moving (living) creatures before Allah are those who disbelieve - so they shall not believe. |
| | So if you gain the mastery over them in war, punish them severely in order to disperse those who are behind them, so that they may learn a lesson. |
| | And let not those who disbelieve think that they can outstrip (escape from the punishment). Verily, they will never be able to save themselves (from Allah's Punishment). |
| | And make ready against them all you can of power, including steeds of war to threaten the enemy of Allah and your enemy, and others besides whom, you may not know but whom Allah does know. And whatever you shall spend in the Cause of Allah shall be repaid unto you, and you shall not be treated unjustly. |
| | O Prophet (Muhammad SAW)! Urge the believers to fight. If there are twenty steadfast persons amongst you, they will overcome two hundred, and if there be a hundred steadfast persons they will overcome a thousand of those who disbelieve, because they (the disbelievers) are people who do not understand. |
| | Now Allah has lightened your (task), for He knows that there is weakness in you. So if there are of you a hundred steadfast persons, they shall overcome two hundred, and if there are a thousand of you, they shall overcome two thousand with the Leave of Allah. And Allah is with As-Sabirin (the patient ones, etc.). |
| | So enjoy what you have gotten of booty in war, lawful and good, and be afraid of Allah. Certainly, Allah is Oft-Forgiving, Most Merciful. |
| | O Prophet! Say to the captives that are in your hands: "If Allah knows any good in your hearts, He will give you something better than what has been taken from you, and He will forgive you, and Allah is Oft-Forgiving, Most Merciful." |
| | But if they intend to betray you (O Muhammad SAW), they have already betrayed Allah before. So He gave (you) power over them. And Allah is All-Knower, All-Wise. |
| | Verily, those who believed, and emigrated and strove hard and fought with their property and their lives in the Cause of Allah as well as those who gave (them) asylum and help, - these are (all) allies to one another. And as to those who believed but did not emigrate (to you O Muhammad SAW), you owe no duty of protection to them until they emigrate but if they seek your help in religion, it is your duty to help them except against a people with whom you have a treaty of mutual alliance, and Allah is the All-Seer of what you do. |
| | And those who disbelieve are allies to one another, (and) if you (Muslims of the whole world collectively) do not do so (i.e. become allies, as one united block with one Khalifah - chief Muslim ruler for the whole Muslim world to make victorious Allah's Religion of Islamic Monotheism), there will be Fitnah (wars, battles, polytheism, etc.) and oppression on earth, and a great mischief and corruption (appearance of polytheism). |
| | And those who believed, and emigrated and strove hard in the Cause of Allah (Al-Jihad), as well as those who gave (them) asylum and aid; - these are the believers in truth, for them is forgiveness and Rizqun Karim (a generous provision i.e. Paradise). |
| | And those who believed afterwards, and emigrated and strove hard along with you, (in the Cause of Allah) they are of you. But kindred by blood are nearer to one another regarding inheritance in the decree ordained by Allah. Verily, Allah is the All-Knower of everything. |
Very Manichean and violent indeed. Non-Moslems are to be fought against. If they repent and convert then the Allah-thing might forgive them [for he is all-knowing and merciful]. If non-Moslems help Moslems in battle with their enemies they might also be 'saved' by the Allah. The whole thrust is this: our cult is superior and will be victorious. If you do not believe in our cult and its idol the Hub'Allah we Moslems have every right, as we did after the battle of Badr, to take our just 'spoils' of war including money, property and women. Allah wants us to do this for he is all-powerful, all-wise....