Friday, September 11, 2020
Italian Region pursues money in defacing its history, catering to Muslim only tourism
The stupid must run very deep in Italy. Along with corruption and self-hatred.
by Ferdinand III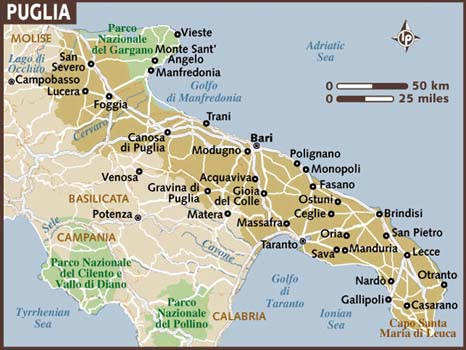 Puglia in Italy is now catering to rich Muslim 'tourists' who spend (apparently), Euros 10.000 and more per visit. They will remove 'offensive' Christian symbols. Maybe they can also provide guides on raping White Italian girls, how to burn down Italian Churches, how to use a Machete to smite the neck of the Italian infidel. How far down the rabbit-hole of hell, will secular states crawl, in order to attract Mammon?
Catholic Italy spent 1000 years fighting off the Muslim Jihad. Now through unfettered illegal immigration, open borders, family reunifications and the lust for tourist money, the Italians are quite willing to erase their history, culture and existence as the country is Muslimified. All happily approved by the Fake News and Quackademic 'experts', not to mention the various illimitable levels of Italian government.
"The Puglia region has drafted a budget of 90 thousand euros for the project, to be used between October 1 and November 18, 2020. The plan will take into account "the particular needs of Muslim tourists, who, according to recent research in the sector, are constantly growing numerically, as well as having peculiarities that also make them qualitatively very interesting for the Apulian territory."
Critics of the project have suggested that catering to Muslim tourism will involve covering up Christian symbols and artistic works deemed inappropriate.
Giorgia Meloni, leader of the Fratelli d'Italia Party, said that becoming Muslim friendly involves "removing Christian symbols" as well as separate swimming pools for men and women, prudishly dressed hotel and restaurant staff, and a series of other "embarrassing rules," insisting that public funds should not be utilized "to Islamize us."
In 2016, Italian Prime Minister Matteo Renzi had a series of nude statues at Rome's Capitoline Museum completely covered for the visit of Iranian President Hassan Rouhani, out of respect for Muslim sensibilities."